Over the past several years, online sports betting has become increasingly more popular and accessible. Popular online sportsbooks like Bovada and DraftKings make it easy for users to create accounts, bet on their favorite teams, and win money.
If you're interested in trying online sports betting for yourself, it's important to understand how to place bets legally and safely while avoiding common risks like scams, fraud, and gambling addiction. Here's everything you need to know about betting on sports online.
Know Your Local Gambling Laws
Before getting started, you should familiarize yourself with your state's online gambling and sports betting laws.
Select states, including Oregon, Nevada, Arizona, Colorado, and Wyoming, allow residents to bet on sports via online sportsbooks. Other states, like Washington and Montana, don't support online sportsbooks but do let residents place bets through physical sportsbooks. States such as California and Texas have outlawed sports betting entirely.
Generally speaking, as long as you're using a reputable sportsbook with a valid gambling license, you shouldn't have to do this research on your own because your sportsbook will require you to verify your identity and location prior to placing your first bet. If you reside in a state where sports betting is illegal, no trustworthy sportsbook will let you participate in online sports betting.
How to Bet on Sports Online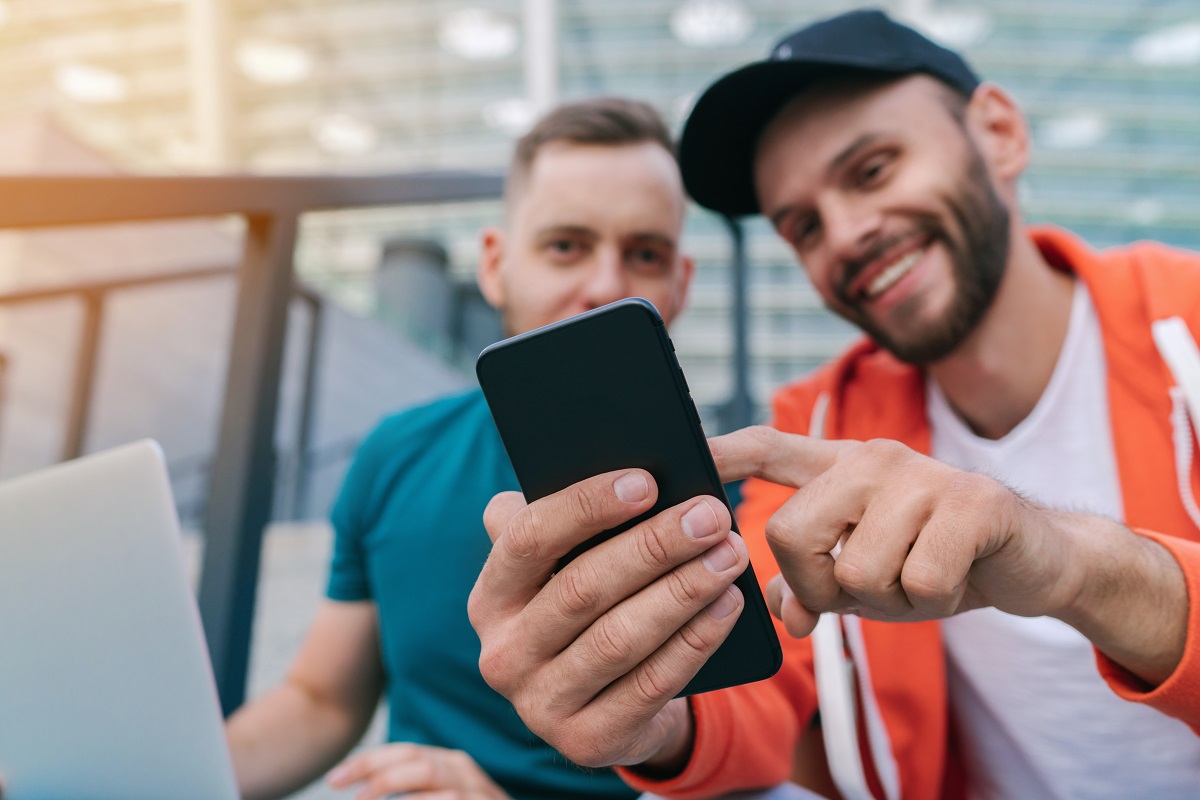 If you're ready to start placing your bets, you can get started in just a few simple steps. After finding a reputable online sportsbook available in your state, you need to create an account, deposit cash, place your bets, and withdraw your winnings. Here's how to bet on sports online:
1. Choose an online sportsbook
Choosing a reputable online sports betting platform will help you enjoy a safe and secure betting experience.
The best online sportsbooks:
Have a valid gambling license
Offer fast and reliable payouts
Offer mobile compatibility
Use encryption to protect your information
Have plenty of positive user reviews and testimonials
Are legal in your state
Offer a variety of betting options and types
Offer fair odds and betting limits
Together, these qualities make it easy for users to place bets without worrying about their money or personal information being stolen or compromised.
Some of the most popular and trustworthy online sportsbooks include platforms like DraftKings, FanDuel, BetMGM, and FOX Bet.
Depending on your state, some of these sportsbooks may not be available, so be sure to review each platform's terms and conditions to find out whether they operate in your state.
2. Create your account
After choosing an online sportsbook, you need to create an account on the platform's website or app before placing your first bet. To make an account, most websites will require you to submit personal information such as your name, address, phone number, email address, and birthdate. You may also be required to submit a photo ID to verify your identity and location.
Once you create your account, you'll be able to link your bank account to make your first deposit and place your first bet.
3. Make a deposit
Before you can place any wagers online, you'll need to deposit money into your sportsbook account. Different platforms accept different forms of payment, but the most common deposit methods include:
Credit and debit cards
Bank transfers
Wire transfers
PayPal
Cryptocurrency
Certain options, including bank transfers and debit cards, may allow you to complete deposits more quickly, but withdrawals may take longer to process.
When making your first deposit, look out for any promotions or bonuses you may be eligible for. Some online sportsbooks offer bonuses for your first deposit or bet.
4. Review the terms and conditions
Before placing your first bet, make sure to carefully review your sportsbook's terms and conditions to understand what fees they charge, what types of bets are allowed, and any other betting rules that may apply to you.
New bettors in particular should also take the time to learn about the various types of bets that sportsbooks support. Most betting platforms offer resources to help you learn about different types of bets, including point spread betting, moneyline betting, and parlays. Understanding what these different terms mean will help you make more knowledgeable and responsible wagers.
5. Create a budget
One of the most important things to do when participating in online sports betting is to set and stick to a strict betting budget.
Every person's loss tolerance is different depending on their financial circumstances. The general rule of thumb is to never bet more than you can afford to lose. Remember that sports betting is unpredictable and nothing is a sure thing, so you should never risk betting money that you don't have. Be careful of falling for the common ideology that you need to bet more to recoup your losses after a bad bet, as this can quickly snowball into significant losses that you may not be able to recover from.
6. Place your first bet
After creating your account, depositing funds, and reviewing your sportsbook's betting rules, you can start placing your bets.
You can browse upcoming games and their corresponding odds to find a wager that appeals to you. Once you click on the betting line you want, you will typically be taken to another page where you can choose how much money you want to wager. You will also likely be asked whether you want to place the bet as a standalone wager or as a parlay — a series of bets that must all be satisfied in order to receive your winnings.
Once you enter how much you want to wager, the sportsbook will tell you how much your payout will be if you win, and if you are satisfied with the bet, you can confirm your wager.
7. Withdraw your winnings
Whenever you win a bet, the last step is to withdraw your winnings using your chosen payment method.
In most cases, you should be able to use the same method to withdraw funds as you did to deposit them in the first place. If this is not possible, your sportsbook will tell you which withdrawal options are supported.
Depending on the method you use, you can expect to see funds in your account in as little as 24 hours or as long as two weeks.
Tips for Online Sports Betting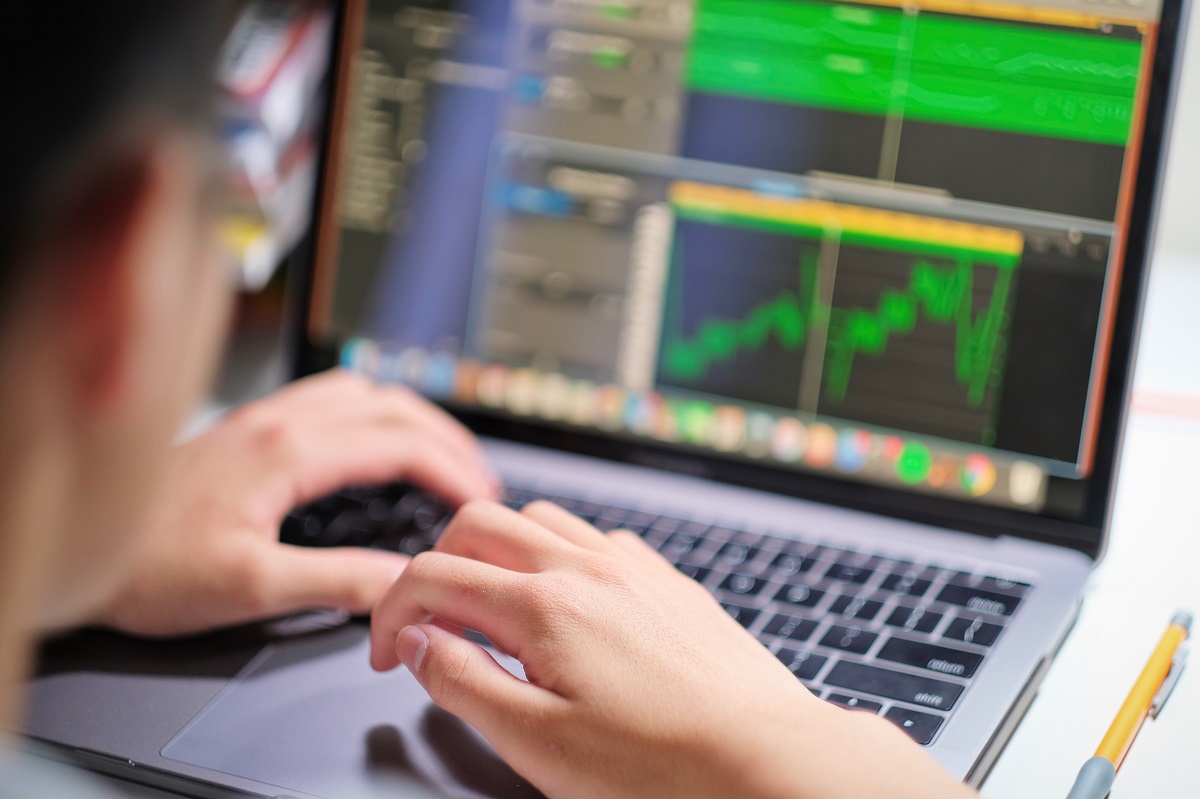 There are a few tips all users should follow to get the most out of their online sports betting experience. If you're interested in learning how to bet on sports online, keep these tips in mind before getting started.
Understanding key terms
There are a lot of important terms related to sports betting that newcomers may not be familiar with. Most sportsbooks offer resources to help users learn more about important terms before getting started.
Some of the most important terms to understand relate to different types of bets, including:
Moneylines: Moneyline betting simply involves betting on the team you think will win. These bets don't take scores or point differentials into consideration. They are based on odds — that is, which team is favored and which team is considered the underdog.
Over/Under: Also known as total bets, over/under bets are based on whether you think the two teams playing will combine to score more or less than a certain amount of points.
Point Spread: Point spread betting is one of the most popular types of wagers. This involves placing a bet based on whether you think one team will beat another team by a certain amount of points. If Team A is a 10-point favorite over Team B, then Team A would have to win by 10 or more points to cover the spread.
Parlays: Parlays involve placing multiple concurrent bets to significantly increase your potential winnings. These bets can be very risky, though, as all your bets need to be successful to win the parlay and receive your winnings. In other words, if even a single aspect of the bet loses, you lose your entire bet.
Most betting platforms support these types of bets, making it important to understand these terms before placing your first wager.
Account security
To avoid potential scams, users need to take account security seriously.
Make sure to use a completely unique password for your sportsbooks accounts. For more security, we recommend using antivirus software to prevent malware and spyware from stealing your personal information.
Take advantage of promotions
Many major online sportsbooks offer frequent promotions that users should take advantage of. These may include welcome bonuses for new bettors, free bets, enhanced odds for certain games or events, betting rebates, and contests. Make sure to look out for promotions like these to potentially increase your winnings.
Use multiple betting sites
When first starting, it might be easier to stick with one betting platform for simplicity's sake. But once you get more comfortable with online sports betting, you might consider using multiple betting sites to find more promotions, compare odds, and lower the risk of your account being restricted on a platform due to excessive winnings.
Download mobile sportsbook apps
Most major sportsbooks offer mobile apps that let users place and monitor bets from their mobile phones.
Downloading and using your sportsbook's app makes it much easier to manage your account, find promotions, and access your funds from anywhere.