The short answer: Yes, online sports betting is safe. However, it's important to take precautions to avoid the many risks involved with gambling online. Those interested in online sports betting should only do so via a reputable betting platform and should make an effort to protect their private information and avoid scams.
Before you start placing your bets, here's everything you need to know about safely betting on sports online.
Is It Safe to Bet on Sports Online?
Online sports betting is perfectly safe provided you take steps to protect yourself against the many risks involved with betting online.
As with any other type of gambling, one of the biggest risks involved with online sports betting is developing a gambling addiction. Gambling addiction is a serious issue that can lead to significant financial and personal consequences. If you suspect that you may struggle with gambling addiction, call the National Problem Gambling Helpline at 1-800-522-4700 for assistance.
Online sports betting also presents many unique risks that aren't associated with traditional gambling, including rigged games, malware, identity theft, and more. Understanding what these risks are and how to avoid them will help you enjoy a safer online betting experience.
In the United States, each state has its own laws regarding online sports betting, so users should be sure to review their state's gambling laws before participating. Arizona, Nevada, Colorado, Wyoming, and Iowa are among the states where online sports betting is legal, while states like California, Texas, and Oklahoma do not presently allow residents to legally bet on sports online.
The Dangers of Online Sports Betting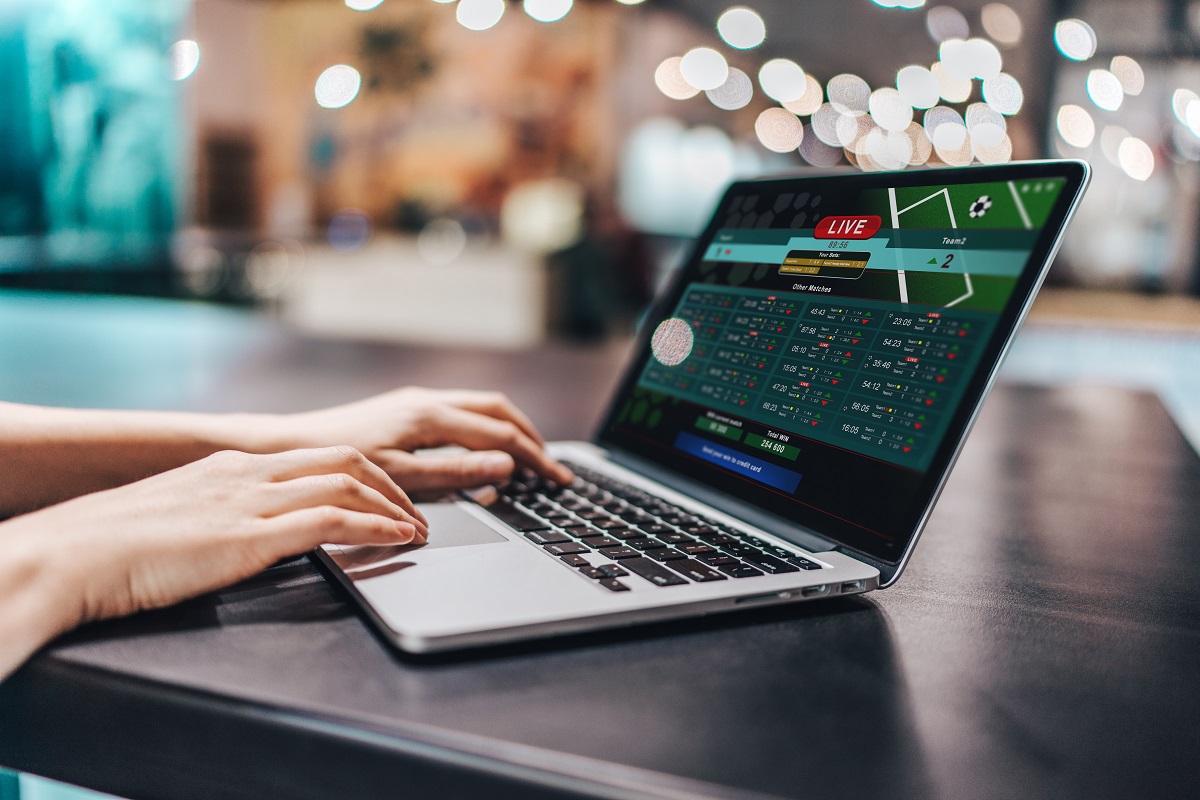 When done responsibly, online sports betting is safe. However, you should be aware of the many risks involved to avoid falling victim to scams and other malicious activities.
Here are a few of the most common dangers associated with betting on sports online.
Theft and cheating
Unfortunately, the world of online sports betting is rife with scams and theft. By using disreputable websites, users risk having their money stolen with no way to recover it.
On top of stealing your money, some websites may refuse to honor payouts when you win a bet, alter the terms after you place a bet, or delay payouts much longer than they should.
To avoid these types of issues, individuals should only place bets on respected websites with a reputation for fair and fast payouts. Before placing a bet on any website, make sure to read customer testimonials and skim over the website's terms and conditions to learn more about how they will handle your funds.
Fee gouging
Fee gouging is an issue bettors may run into when using certain sports betting websites. Fee gouging is simply the process of charging users excess fees for services. In terms of online sports betting, this could result in your winnings being significantly reduced by websites charging excessive betting fees, withdrawal fees, and other service fees.
Users should always review their betting platform's terms and conditions before placing a bet to understand what fees they may be responsible for if they place or win a bet.
Identity theft
Identity theft is a major concern when providing any financial or identifying information to a website. As most betting websites will require you to submit a photo ID and financial information before being allowed to place a bet, it's important to only use reliable and reputable websites to avoid having your information stolen.
Even when using a legitimate sportsbook, it's important to be wary of phishing emails from scammers pretending to represent the betting platform. Never provide any personal information to a person or platform if you cannot verify their identity or intentions.
Rigged games
Certain unsafe betting websites rig games and odds to create an unfair advantage for themselves. These websites may create their own odds or set up rigged casino games to rip off users and ensure they don't win significant sums of money.
Viruses and malware
While there are plenty of trustworthy sportsbooks available online, there are also plenty of websites designed with the intent to scam users, steal their money, and take their personal information.
One of the ways some websites accomplish this is by installing viruses and malware on your computer when you visit their site or download their app. For example, some websites may install a keylogger on your computer, which allows them to record your keystrokes and steal information like usernames, passwords, and credit card numbers.
You can avoid this by sticking to reputable betting platforms and installing a reliable antivirus that can detect and remove malware and spyware from your computer.
Gambling addiction
One of the biggest risks involved with sports betting is forming a gambling addiction. To minimize your chances of forming such an addiction, it's important to follow responsible gambling practices, including setting a weekly or monthly budget, sticking to your budget, and setting deposit limits if your sportsbook allows it.
Individuals who have addictive personalities should avoid online sports betting because it can lead to serious gambling addictions, which can be difficult to resolve and may result in serious personal and financial consequences.
Online Sports Betting Best Practices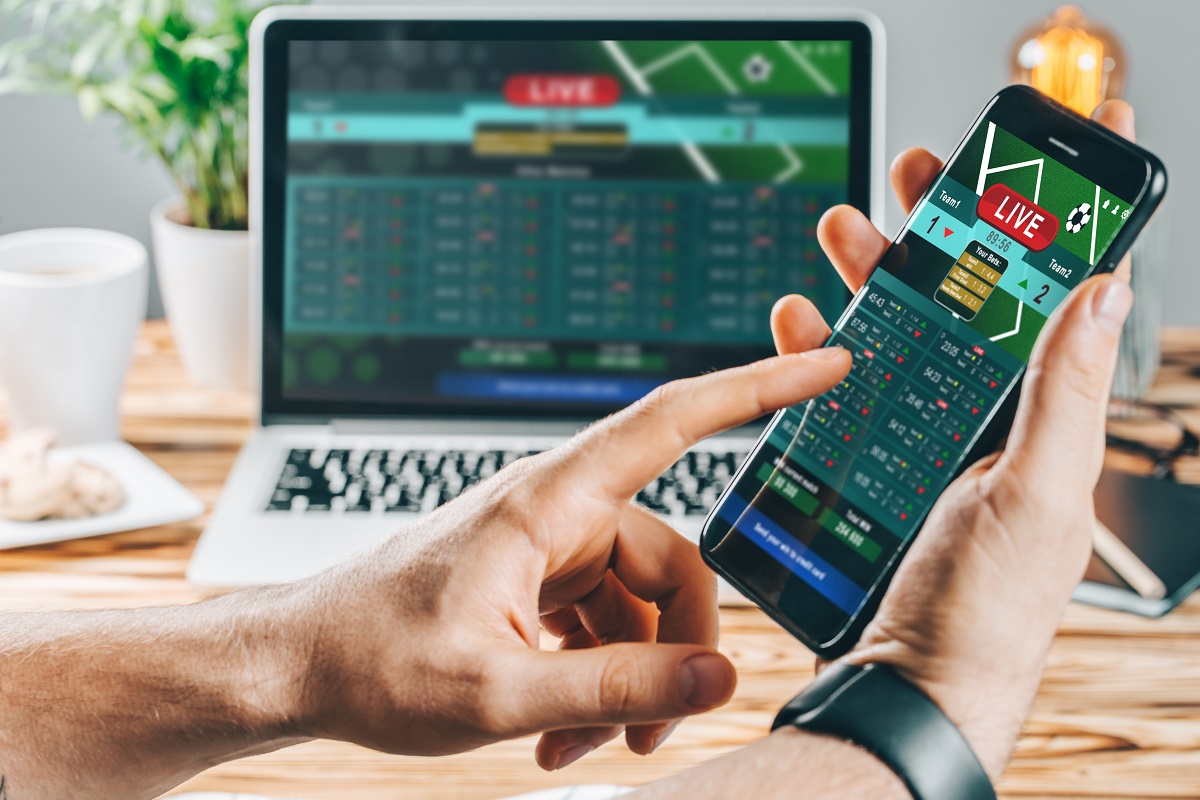 Many of the risks involved with online sports betting can be avoided by taking a few basic precautions.
Here's how you can safely bet on sports online without worrying about your personal information or money being stolen.
1. Use a reputable sportsbook
The best and easiest way to avoid online sports betting scams is to stick to a well-known and reputable online sportsbook.
There are plenty of great sports betting platforms available online. Some of the most popular include:
Whichever platform you choose should have a valid gambling license, positive reviews from users, a reputation for reliable payouts, and encryption to protect its users' data and personal information. Users should also verify the sportsbook they choose is available in their state, as not all sportsbooks operate in every state.
2. Bet responsibly
Online sports betting is generally safe, but to avoid significant financial losses, it's important for users to bet responsibly.
This can include setting deposit limits to avoid over-betting, sticking to a strict monthly betting budget, and taking occasional breaks from betting to recoup your losses and avoid digging a deeper financial hole after a streak of bad bets.
If you suspect you have or are developing a gambling problem, it's important to seek help immediately and avoid placing any more bets.
3. Use a secure password
Online sportsbooks are often targets for hackers and scammers, and if your information is compromised, they may be able to steal your money and identity.
To reduce the chances of this happening, it's important to use strong, unique passwords for any sportsbook you use. You should change your password at regular intervals and set up two-factor authentication when possible to make it more difficult for unauthorized users to access your account. Password managers can be helpful because they allow you to generate and store unique passwords, and they can monitor data breaches to notify you if your email or password has been stolen.
4. Use an antivirus
Installing a reliable antivirus can protect your device from malware and spyware that scammers use to steal users' identifying and financial information. Not only can antivirus software detect and remove malware, but it can also warn you when a website you visit is not secure or uses an unencrypted connection.